Inskiers meet at this location in the fall and winter months :
In the fall and winter months, the Inskiers meet at Mimi's Cafe in Foster City. Come and enjoy Mimi's casual atmosphere, good food, and fair prices. (www.mimiscafe.com) We are easy to get to and there is plenty of free parking.
The Inskiers also meet once a month at a member's home for a potluck. The get together is informal and fun. The club provides tableware and everyone bings food to share as announced. The Inskiers potluck starts at 6:30 p.m. and annoucements are made through Yahoo Groups.
---
Inskiers Reveling at AT&T Park Giants - Mets Baseball Game
Click here and read a play-by-play account of how the Inskiers cheered on the home team to victory.
Thank yous to Inskier photojournalists Gail, Richard and Don.
---
Inskiers June BBQ at Burton Park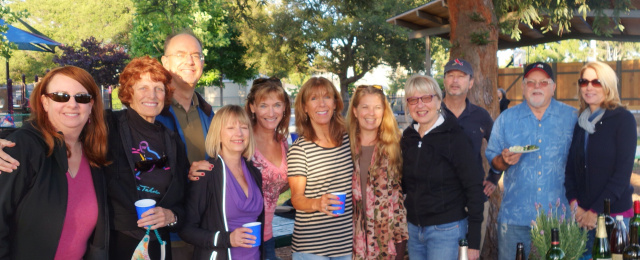 Join us for the summer BBQ's in Burton Park when we fire up the coals and enjoy the balmy summer evenings in San Carlos.
---
Inskiers Annual Fundraising Auction - An Enormous Success!
What a great auction night ! A big thanks to everyone who attending and contributed to make a successful and fun event. Special thanks to VP Bill Mahar and Marie Noto for all their organizing efforts
and volunteers who helped with the auction.
Our wonderful auctioneer Catherine Tollstrup kept the auction lively and with lots of fun. Many thanks to all our members who contributed the varied auction items
,
raffle items . sold to tickets and
all you generous people who bought raffle tickets and the auction items! Our club remains strong thanks to you all and your participation is appreciated!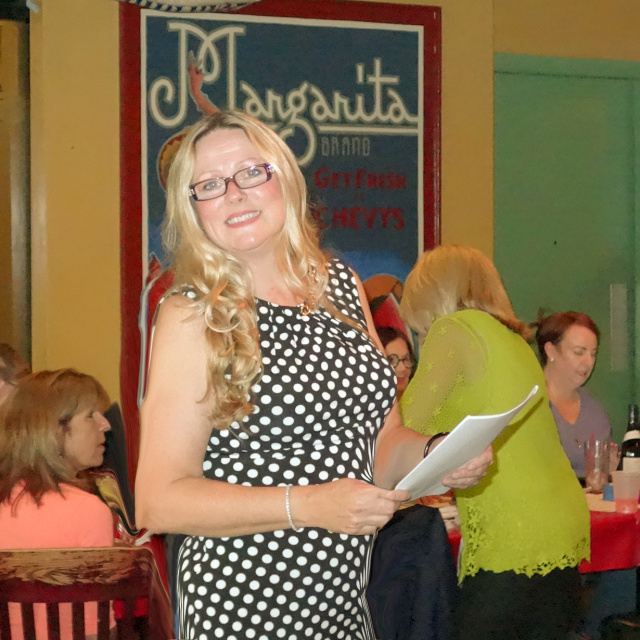 Organizers - Alicia & Marie
Auction Goers - Jessica & Ken
---
Inskiers Celebrate Kentucky Derby Day
Don Goodnature hosts a Kentucky Derby get together at McGraw's in Belmont.
---
BAC Annual Oakland A's Baseball Game, Fireworks and BBQ
Yes, it's that time again! HOT summer weather, hotdogs, hamburgers, cold drinks and the Annual BAC As Game!
Join Inskiers and other Bay Area Snow Sports Clubs to cheer on the Oakland Athletics as they battle the Los Angelese Angels
Saturday, August 23rd, 2014
Tail Gate BBQ (and Raffle Prizes)
4:00 p.m. - 5:30 p.m
FIREWORKS NIGHT - Yay! We have the best seats in the house for fireworks!
Proceeds over cost go to Disabled Sports USA Far West.
Seats are in Section 107R, Field Level, 1st base side.
BBQ is at the north side of the stadium (same place as last year), parking lot A
Look for the LARGE BBQ and the BAC Banner on Dennis Heffley's SUV.
Price: $27 for the game ticket. $12 for the BBQ. $39 for both. Make checks payable to Inskiers.
Ordering Tickets:
contact Cathy Wilson at
kidjava@aol.com
for the address to send the check - put A's Game in the subject field.
Tickets are assigned as checks are received until our block is used up. Then we will still get tickets but cannot guarantee that they will be seated with the rest of the group - so place your order early. No tickets will be assigned without payment.
Supported by
VAIL
RESORTS.
---
Inskiers President and Cabin Chef de Cuisine,
Monsieur David Baird, Plating a Boeuf de Truckee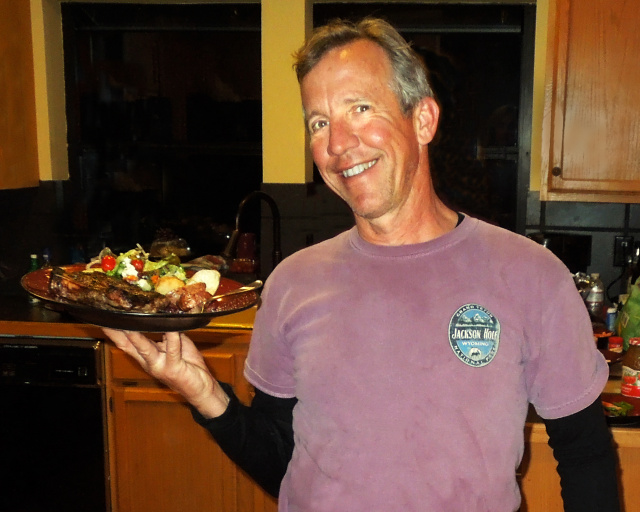 Photo by Jim Mrazek
CHECK OUR CALENDAR FOR UPCOMING EVENTS & MORE
---

Mission Statement
To promote interest in skiing and winter sports, social and athletic activities, to sponsor trips and other skiing activities, to facilitate the various arrangements attendant with skiing; to derive social pleasure from the companionship of skiing enthusiasts; and to support safer and better skiing.
The Inskiers are a group of single adults who love winter sports and the mountains! We are associated with both the Far West Ski Association and the Bay Area Snow Sports Council . As a member of the Bay Area Singles League, we enjoy skiing, snowboarding, racing and social events with other clubs from the Bay Area. As a year-round club, we also enjoy other sports and activities such as biking, hiking, picnics, wine tasting, dining, movies and many types of events.
National Ski Council Federation along with approximately 30 other councils across the United States, representing over 300,000 people! www.skifederation.org (user name: ski club; password: member)
Updated 25Apr14
Follow us on Facebook Follow Us On Meetup