Inskiers meet at this location in the fall and winter months :
In the fall and winter months, the Inskiers meet at Mimi's Cafe in Foster City. Come and enjoy Mimi's casual atmosphere, good food, and fair prices. (www.mimiscafe.com) We are easy to get to and there is plenty of free parking.
The Inskiers also meet once a month at a member's home for a potluck. The get together is informal and fun. The club provides tableware and everyone bings food to share as announced. The Inskiers potluck starts at 6:30 p.m. and annoucements are made through Yahoo Groups.
---
Snowball!
A dozen well-dressed and lively Inskiers attended this year's Snowball event in November! Craig Faitel,our Singles League rep, did a fabulous job with the auction items and promotion! We honored our Inskiers' "Woman of the Year" lovely Cathy Baird and our "Man of the Year" generous David Falconer. The Inskiers partied hardy dominating the dance floor all night prior to moving up to socialize at the after midnight Party Suite.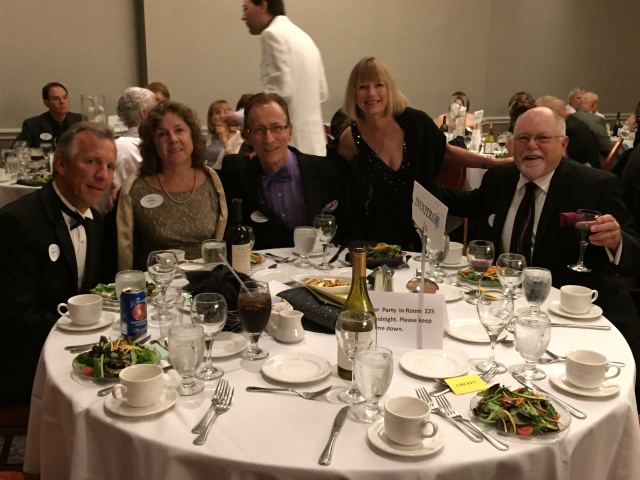 Pictured from left to right: David & Cathy Baird, Don Goodnature, Gail Burns, & Bill Mahar. Pamela Miller was the photographer.
---
2015 BAC Fireworks Night and A's Game Tailgate
Mark your calendars now for this fun annual sold out event:
---
Hockey Night!
A good time was had by all!
---
Inskiers June BBQ at Burton Park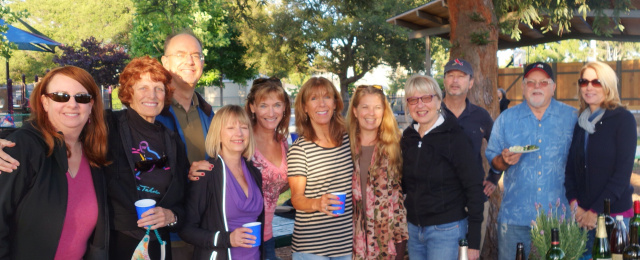 Join us for the summer BBQ's in Burton Park when we fire up the coals and enjoy the balmy summer evenings in San Carlos.
---
Inskiers President and Cabin Chef de Cuisine,
Monsieur David Baird, Plating a Boeuf de Truckee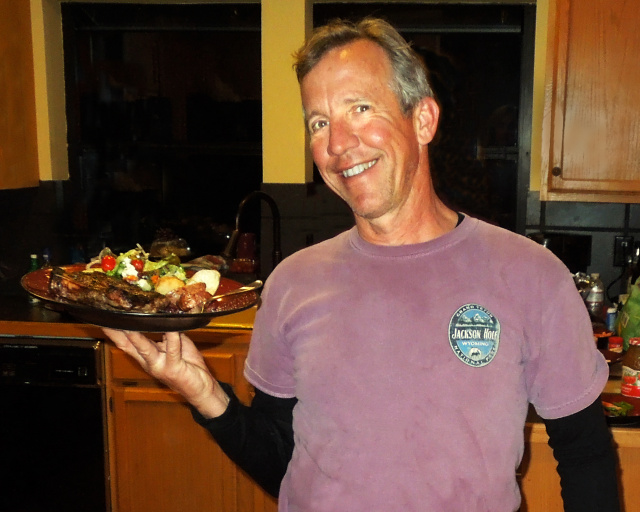 Photo by Jim Mrazek
CHECK OUR CALENDAR FOR UPCOMING EVENTS & MORE
---

Mission Statement
To promote interest in skiing and winter sports, social and athletic activities, to sponsor trips and other skiing activities, to facilitate the various arrangements attendant with skiing; to derive social pleasure from the companionship of skiing enthusiasts; and to support safer and better skiing.
The Inskiers are a group of single adults who love winter sports and the mountains! We are associated with both the Far West Ski Association and the Bay Area Snow Sports Council . As a member of the Bay Area Singles League, we enjoy skiing, snowboarding, racing and social events with other clubs from the Bay Area. As a year-round club, we also enjoy other sports and activities such as biking, hiking, picnics, wine tasting, dining, movies and many types of events.
National Ski Council Federation along with approximately 30 other councils across the United States, representing over 300,000 people! www.skifederation.org (user name: ski club; password: member)
Updated 25Feb15
Follow us on Facebook Follow Us On Meetup